Staples
Year Around Wines

Seyval Blanc
One of the best white wine grapes that can be grown in our climate, Seyval Blanc is the midwest's equivalent of Sauvignon Blanc.
Our Seyval Blanc is a dry white wine with aromas of green apple and grapefruit. On the palate, it exhibits juicy acidity with flavors of green apple, lime and gooseberry. It has a surprisingly rounded mouthfeel and a smooth finish for a light-bodied dry white wine. This wine pairs perfectly with fish, oysters, poultry and creamy cheeses.

Chardonnay
The Chardonnay grapes in this wine were grown in upstate NY, where the cooler summers retain the acidity and flavors in the fruit. We fermented this fruit in Stainless Steel tanks at cooler temperatures (below 60F) to maintain it's fruitiness. The result is a dry white wine that is very fruity with aromas of peach, pear, and pineapple. The body is medium and the finish is smooth. This wine pairs well with poultry.

Farmer's Turnpike White
Our most popular white wine, it is named after the county Highway that brings 99% of or guests to our winery. We strive to always make it from 100% Kansas Vignoles grape. Vignoles is the state white wine grape of KS.
This wine is highly aromatic with notes of peaches and pineapple. It is semi-sweet to taste, but the acidity balances the sweetness rather well. On the palate, peach and lemon are the pronounced flavors.

Valvin Muscat
A variety that was developed by Cornell University grape hybridization program, Valvin Muscat, like all other grapes of the Muscat family is highly aromatic. Lemon is the primary aroma and flavor of this one. Our cooler stainless steel fermentation techniques, along with the practice of complimenting the yeast strain with grape flavors resulted in a wine that is semi-sweet with taste of "lemons and cream."

Windmill White
This is our sweetest white wine with a 9 % R.S. (Residual sugar). However, the high acidity of the wine makes it well balanced and not syrupy. The flavor is melons and honey. This wine is reminiscent of the sweet Rieslings of Germany.
The current vintage is made from grape variety called Frontenac Gris.

Sunset Rosé
One of our three signature wines (along with Farmer's Turnpike White and Farmer's Turnpike Red), Sunset Rosé is a rosé wine made from Kansas grown Steuben grapes.
We strive to make this wine in the style of dry rosés of Provence, France, although our wine is off-dry and not completely dry. The off-dry nature of the wine (0.7% R.S.) balances the acidity of the wine really well and also provides a slightly more body than a dry rosé. The current vintage has aromas of perfume and cantaloupes and on the palate, has a really smooth finish.

Sangiovese
An originally Italian grape (Sangiovese = blood of Joseph in Latin), this Sangiovese was grown in Australia, fermented at our winery in Kansas and oaked on American Oak for a uniquely rare combination. The result is a very smooth, soft, dry red wine with notes of cherry, vanilla and butterscotch, meaty and chewy texture, medium body and a great smooth finish.
This is perfect to pair with spaghetti and meatballs or lasagna and a good wine to have on the Thanksgiving table.

Hawk's Perch
Named for the dead-tree-top spot where our resident Red-tailed Hawk can be seen perching on in the winter, the Hawk's Perch is our driest red wine made from Marquette grapes. This wine is unoaked and exhibits aromas of tart red berries and caramel. On the palate it exudes tart cherries. Perfect wine to pair with pizza.

Farmer's Turnpike Red
One of our three signature house specialties, this is an off-dry red wine made from Chambourcin grapes (the state red wine grape of KS). We aim to make this a highly fruity wine that exudes red and black berry notes and flavors. It is unoaked with a slight hint of tannins. Pairs perfectly with baked ham.

Cabernet Sauvignon
The king of red grapes, this fruit was fermented by splitting into two batches and utilizing different yeast strains on each, resulting in a more complex red wine when blended. This is a medium bodied, fruity but dry red wine and boasts aromas of ripe dark fruits accentuated by toasty flavors from oaking with French Oak. Tannins are medium and rounded making this an "easy to drink" and "drink now" wine. It pairs really well with Barbeque.

Red-venture
Our sweetest red, it is a fruit-bomb that is sweet, but not syrupy. Typically made from Chambourcin grapes, it is a medium to heavy body and perfect wine to pair with dark chocolate.

Dry Cider
Our dry hard cider is made from a blend of apple varieties, and fermented like wine and carbonated in a carbonation tank (like a beer). However, it is gluten-free due to the fact that our facility does not process any grains (unlike a brewery). This is always completely dry and fizzy.

Celebrate
Our dry white with bubbles. Perfect to toast any celebratory occasion. Made from KS grown Cayuga grapes, it has half the bubbles of traditional Champagne. The citrus notes make it a good choice for making mimosas as well.

Unwind
A sweeter hard cider. Bubbly, but not overly fizzy…and gluten-free.

Indulge
A semi-sweet white with bubbles, this one is for those who prefer sweeter champagnes. Produced from Kansas grown Cayuga grapes, it boasts honey and citrus notes.

Lakeview Rosé
A dry and bubbly rosé made primarily from Kansas grown Catawba grapes, it also has 8% Chambourcin and 2% Norton blended in for color. This rosé exhibits cherry, cranberry and grapefruit notes and is very smooth on the palate.

Anticipation
A semi-sweet bubbly rosé made from Catawba grapes, this wine exudes strawberry and mint notes.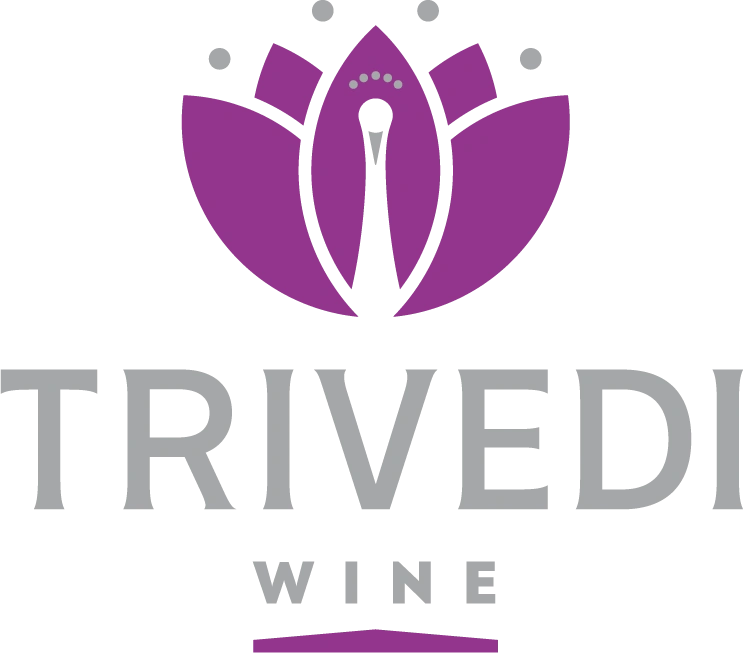 Visit Us
1826 East 1150 Road
Lawrence, Kansas
(785) 856-0156
Hours
Fridays: Noon to 7 pm
Saturdays: Noon to 7 pm
Sundays: Noon to 6 pm